Aracari Travel Travel specialist in Peru and South America
Between 2010 and 2015 I was Head of Marketing and Product Development for Peru's leading travel specialist Aracari Travel. Through my multifaceted role I developed a wide range of graphics and creative materials that complimented the work of our team of travel planners in offering the best trips to Peru and across South America, including itinerary design and formatting, web content management and graphics for social media campaigns.
I also assisted with an extensive rebranding project in 2013 in which we worked alongside Kitchen 8 in Singapore to give the agency a new visual identity, and I subsequently directed the relaunch of our website and redesign of our collateral based on the new branding guidelines. To round off my years living in Peru, I designed (compiled and edited) a downloadable ebook about Culinary Travel in Peru that featured in the New York Times in 2015.
Though I am back in sunny Scotland, I continue to be connected to Aracari, and in 2019 we completed a suite of 24 detailed travel maps covering destinations across Peru, Bolivia and the Galapagos Islands. In 2020 we launched the Peru Food Guide, an update to the 2015 guide, which I redesigned using Affinity Publisher.
Book Design | Interprative Maps | Branding and Visual Identity | Printed Collateral
---
---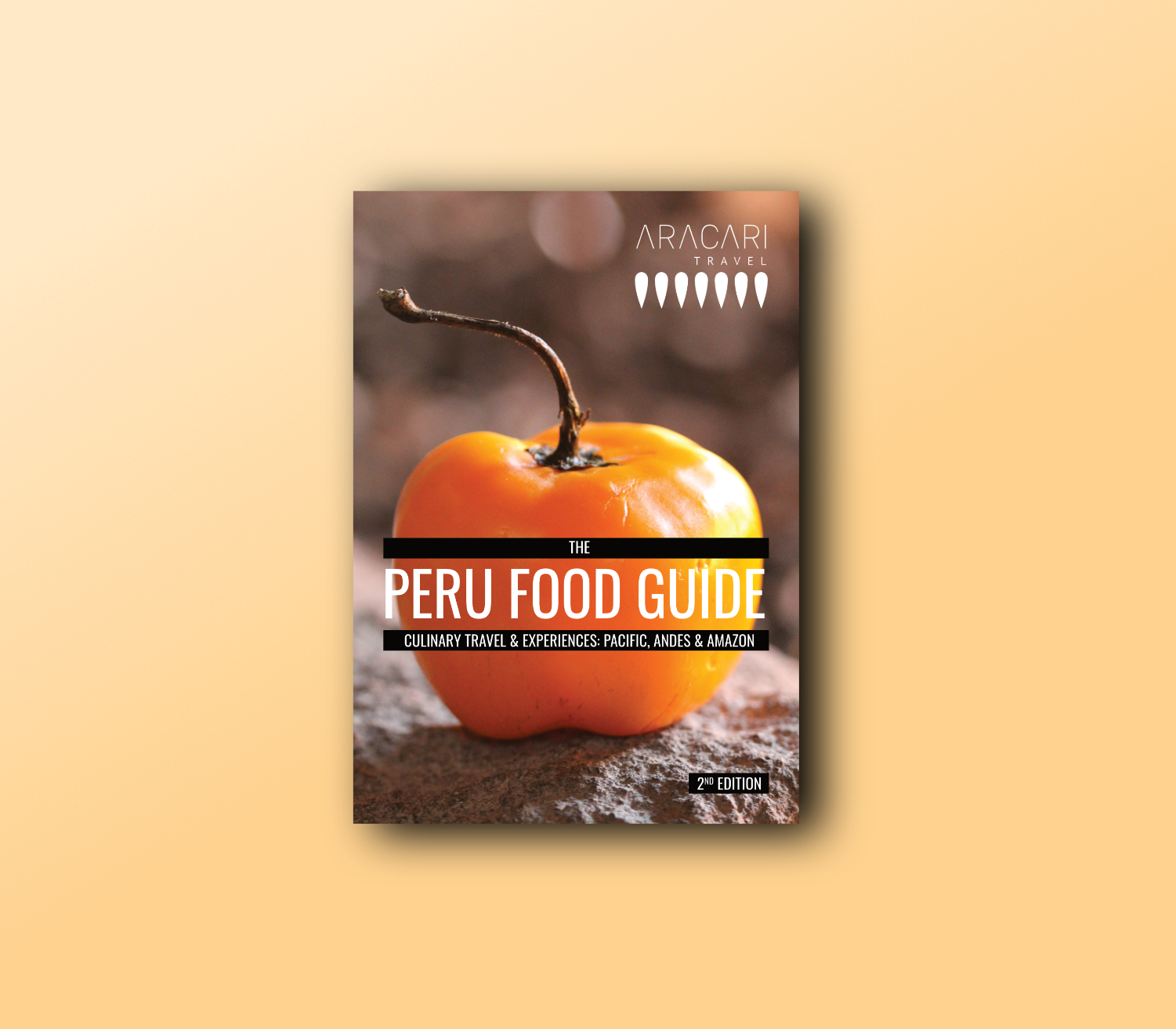 ---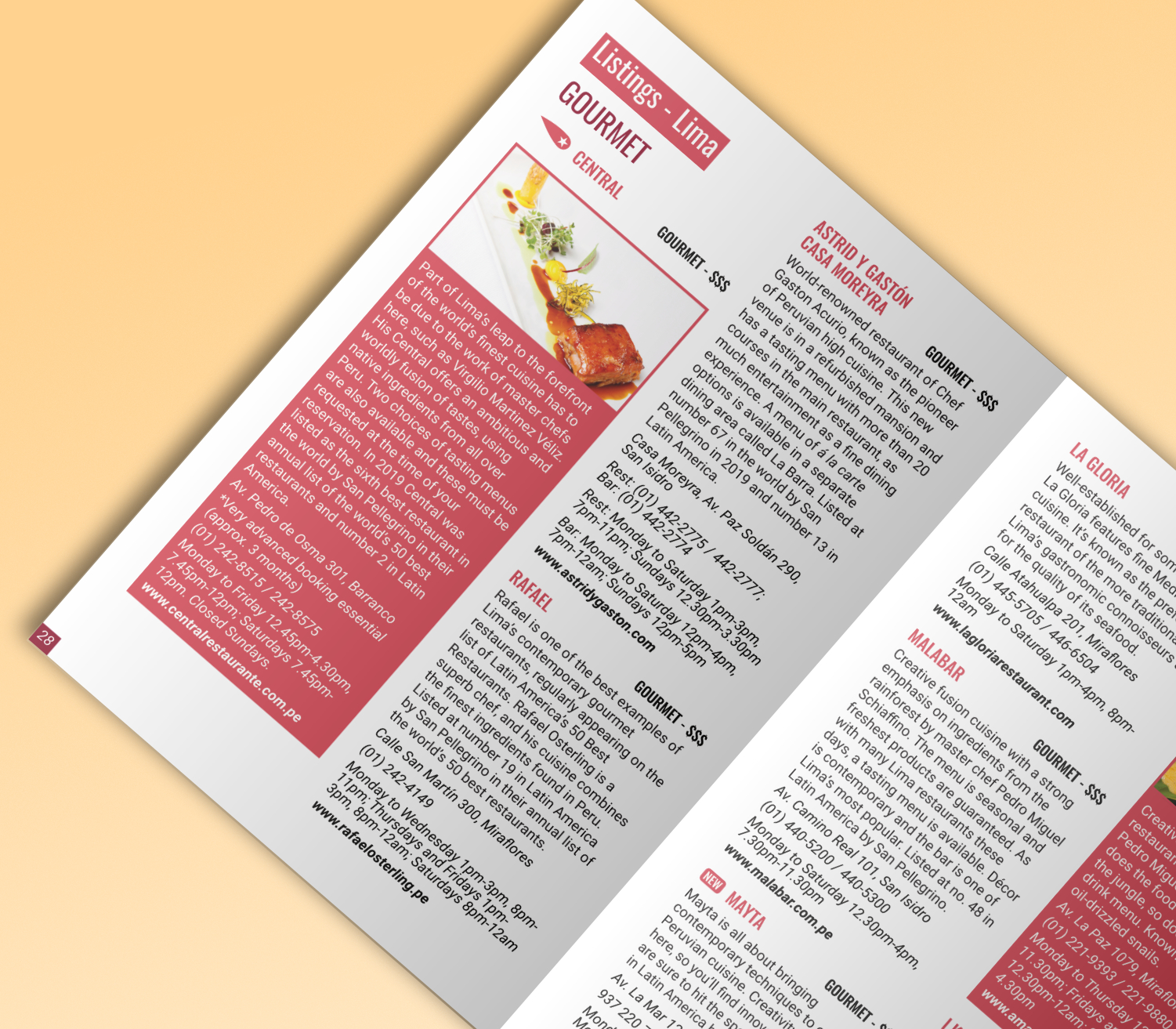 ---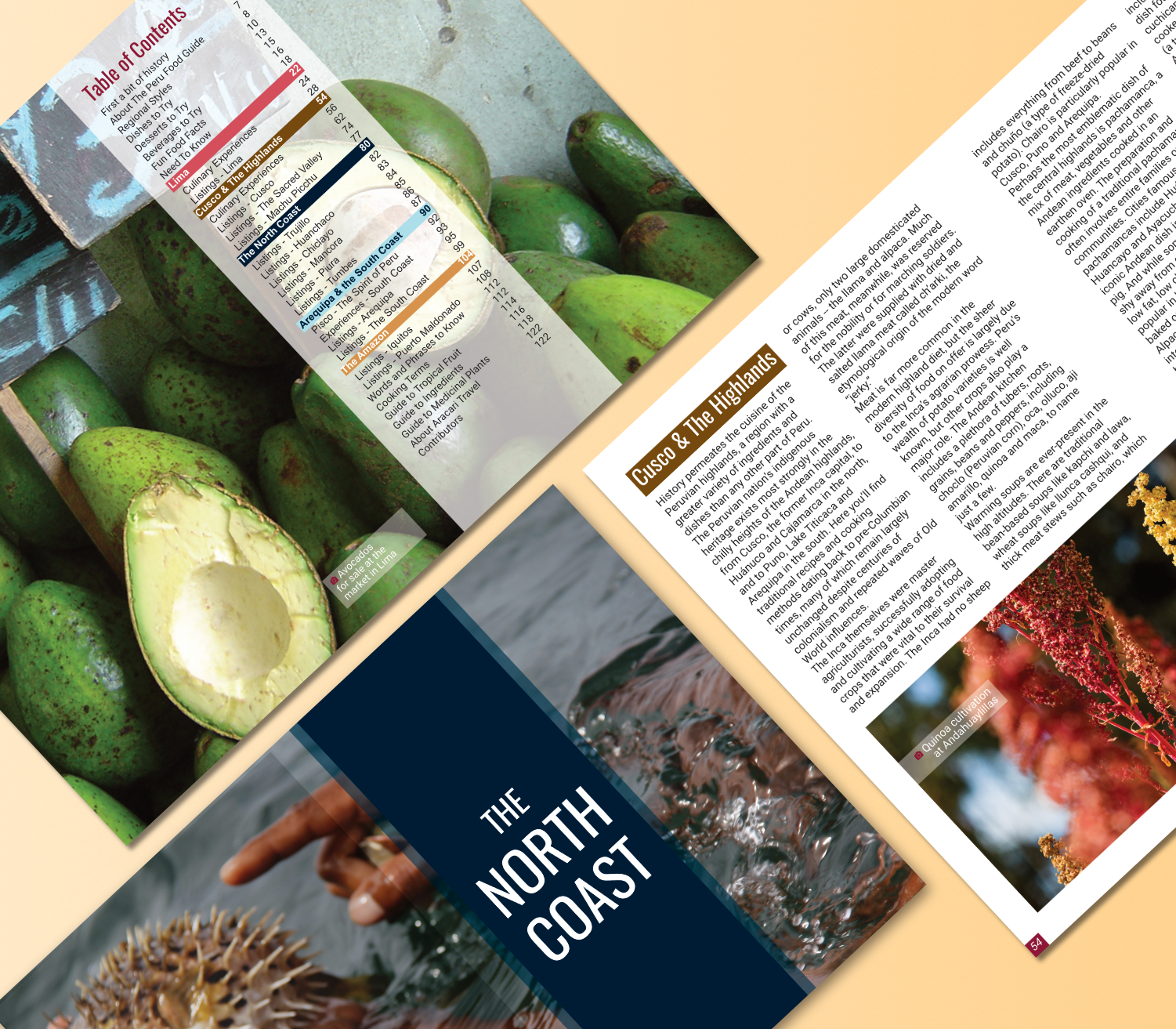 ---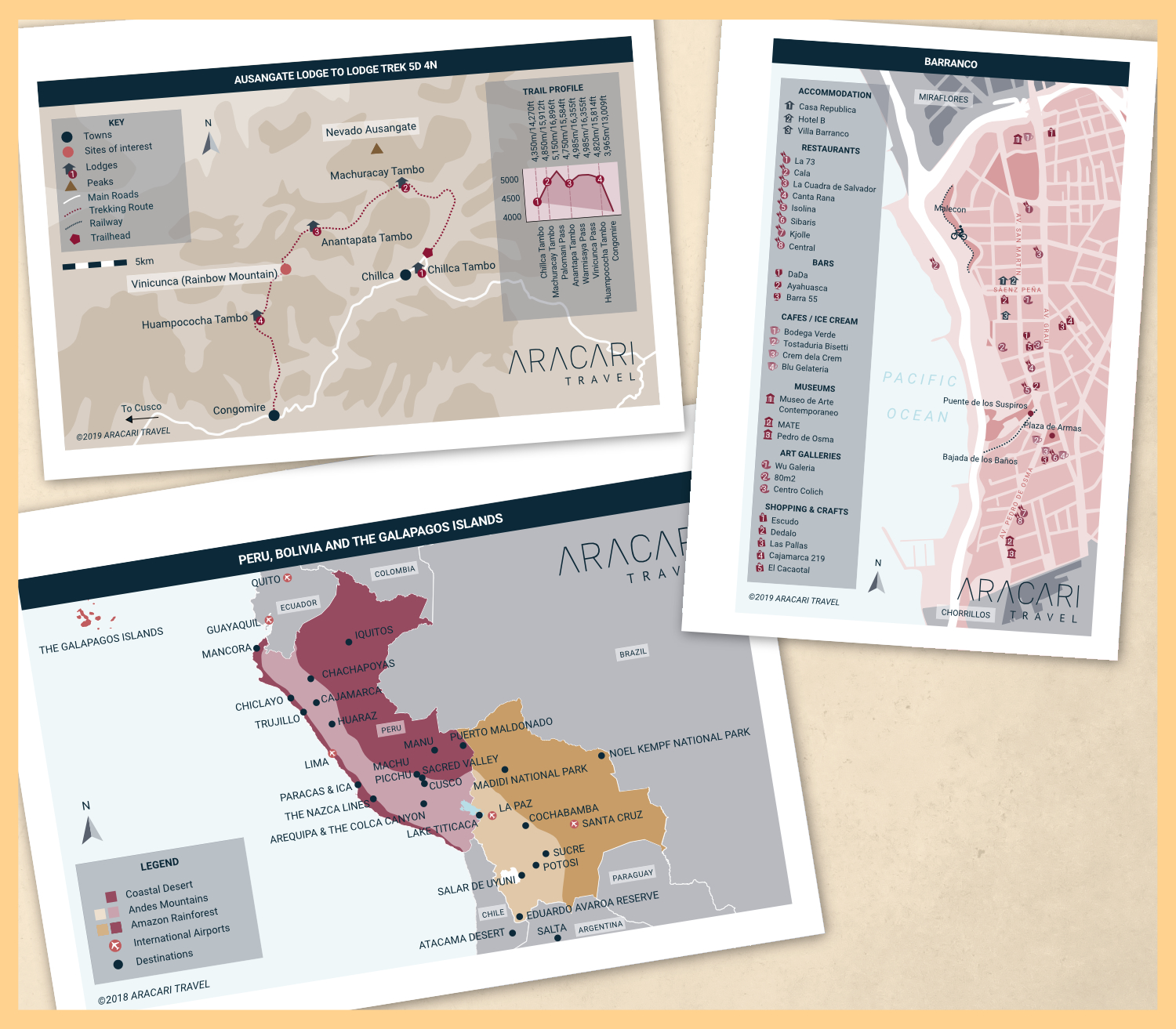 ---
Other Projects