COAST Marine Conservation on Arran
Since 2018 I have undertaken various projects with the internationally renowned marine conservation organisation C.O.A.S.T. (Community of Arran Seabed Trust) who work to protection and regenerate of the seabeds around Arran.
In Summer 2018 I executed the design of the permanent display at the Octopus Centre, a brand new visitor centre showcasing the work of the charity. This included a 1.5 metre tall interpretive map of the island which was printed on a magnetic whiteboard with movable magnetic pieces.
In 2019 I worked with the COAST team to design eight seperate interpretation panels. As well as highlighting marine species to be found around Arran, the panels each had a seperate map and illustration along with historic information and photos specific to the Arran villages where they are installed. Seven of these are displayed along the shoreline in the villages around Arran, and the eighth is on Holy Isle. To cooincide with the opening of the octopus centre, I also designed prototypes to assist in the development of the front end design and UI of their upcoming website.
Display Graphics | Interprative Map | Branding and Visual Identity | Printed Collateral | Front End Web Design
---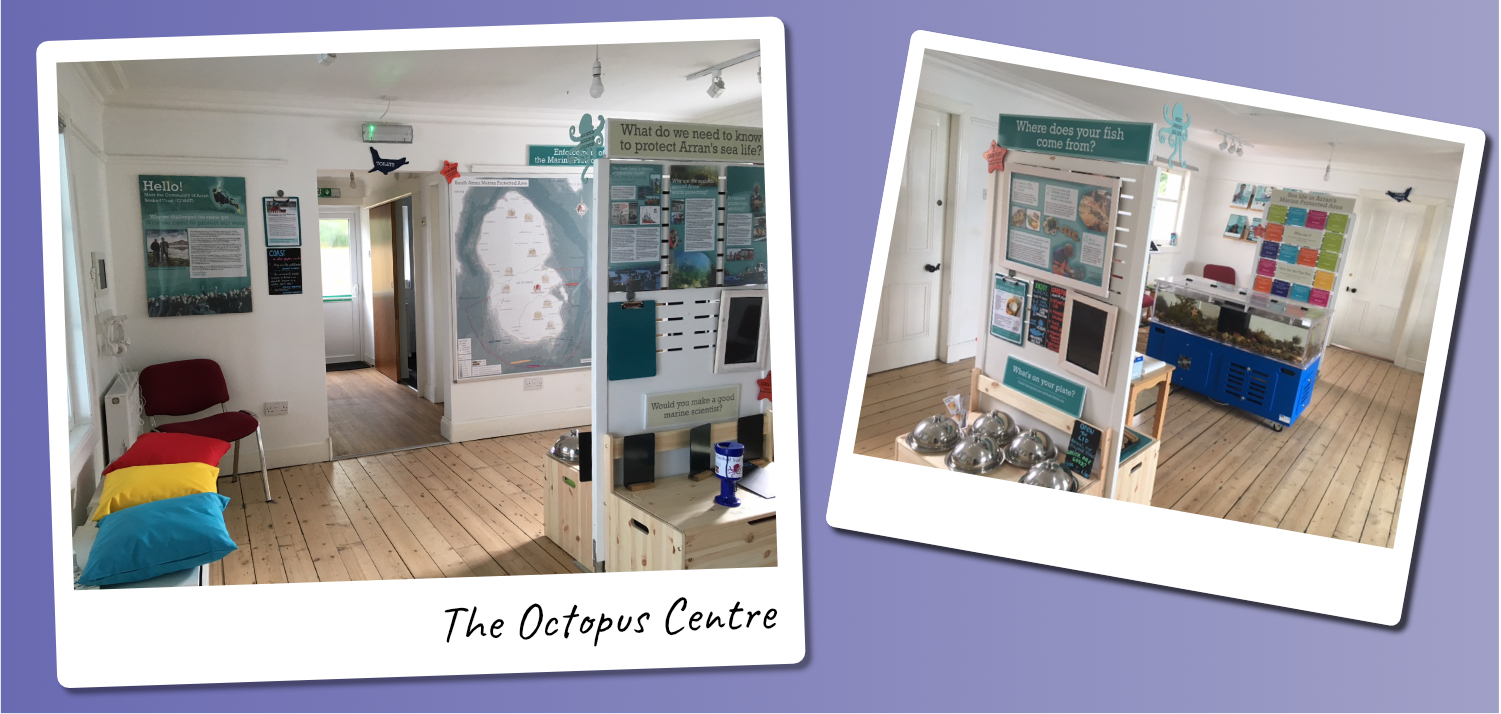 ---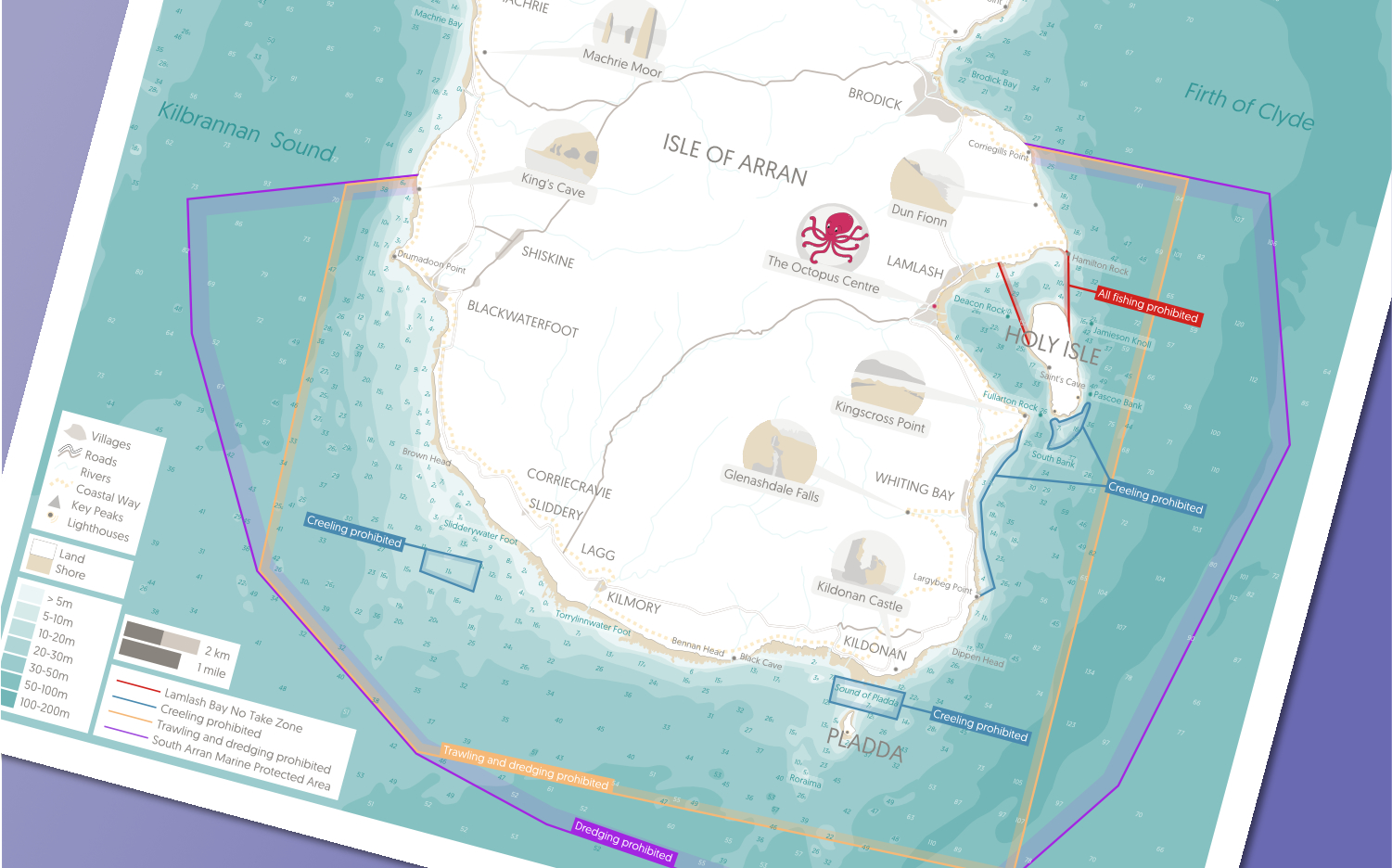 ---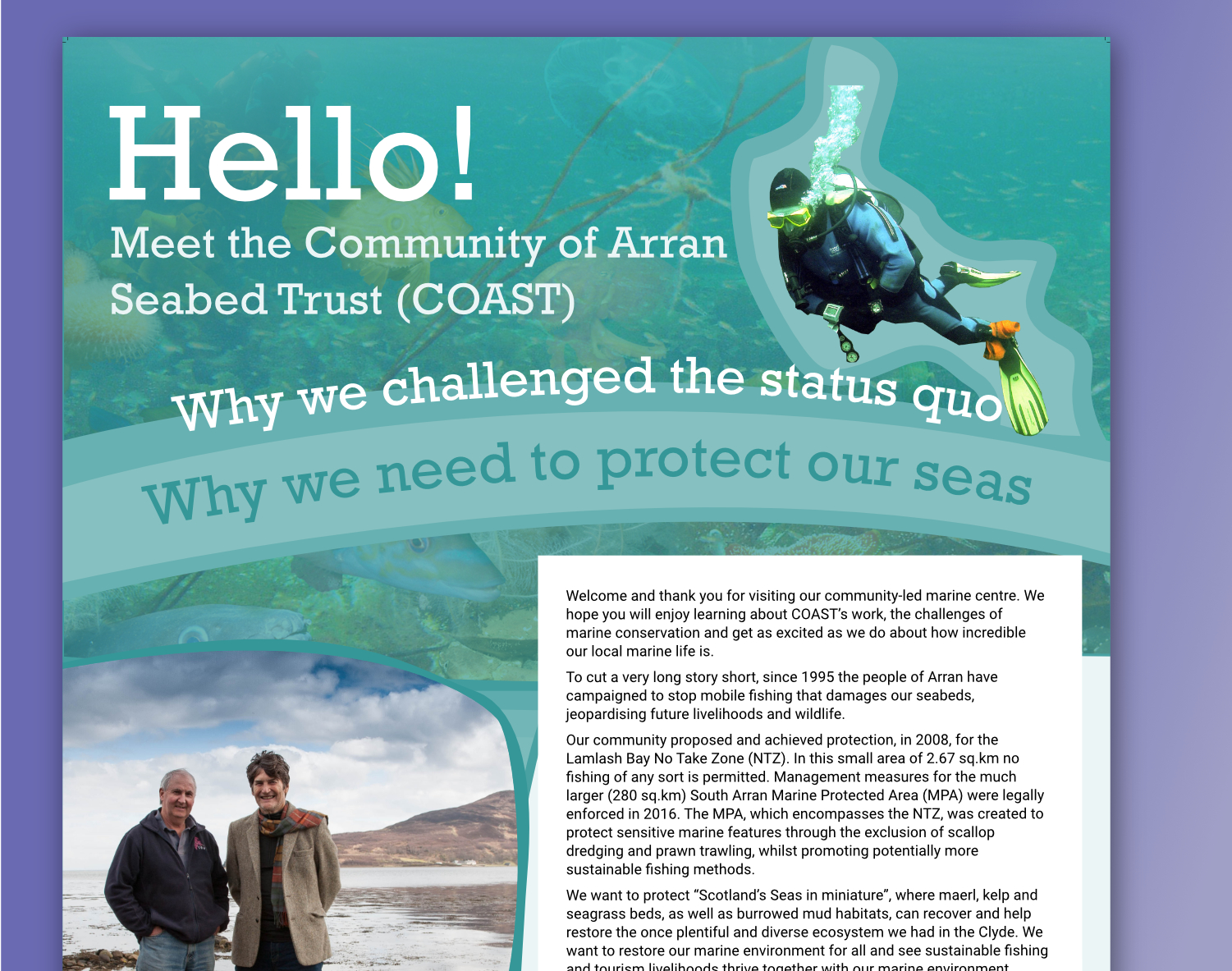 ---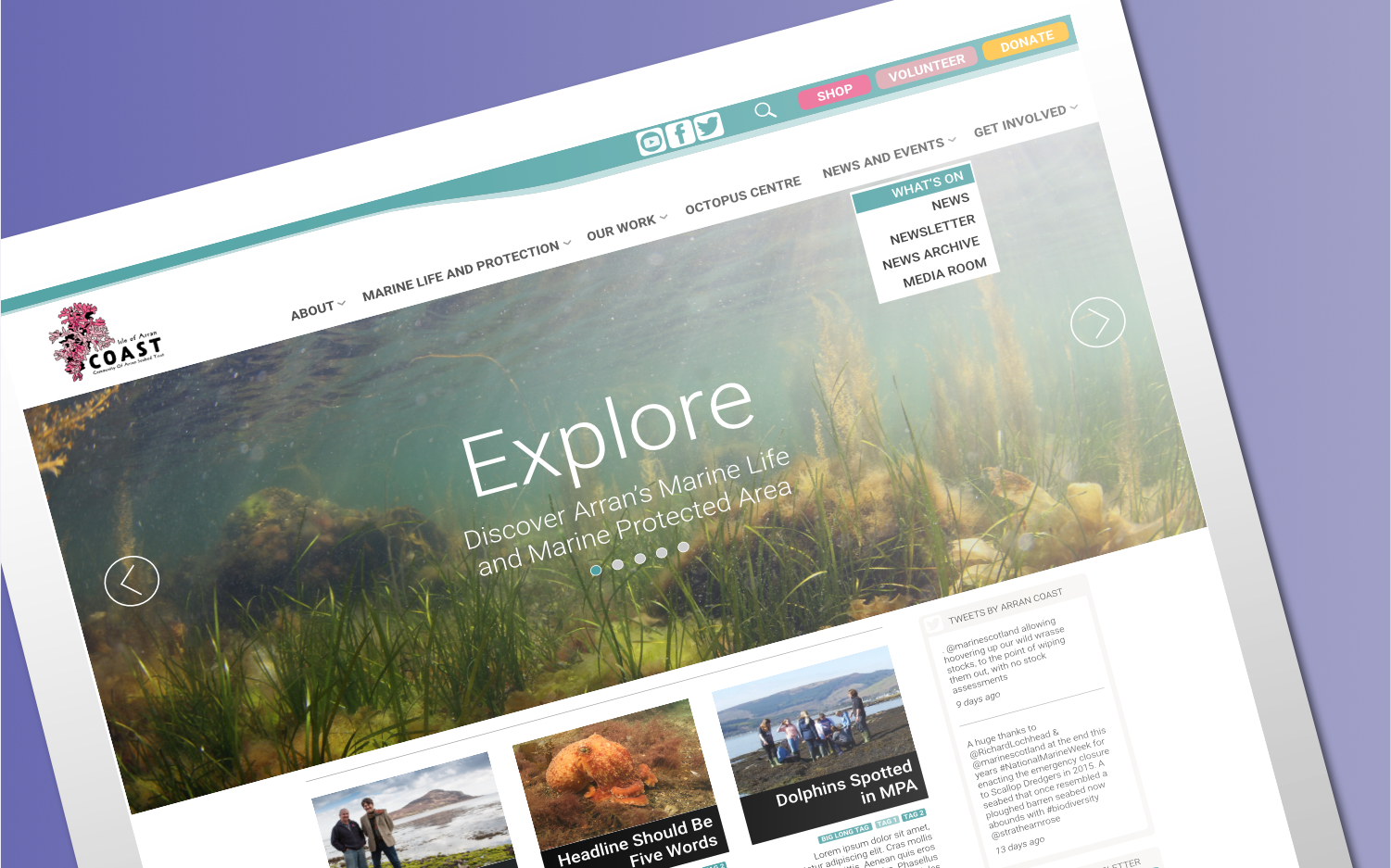 ---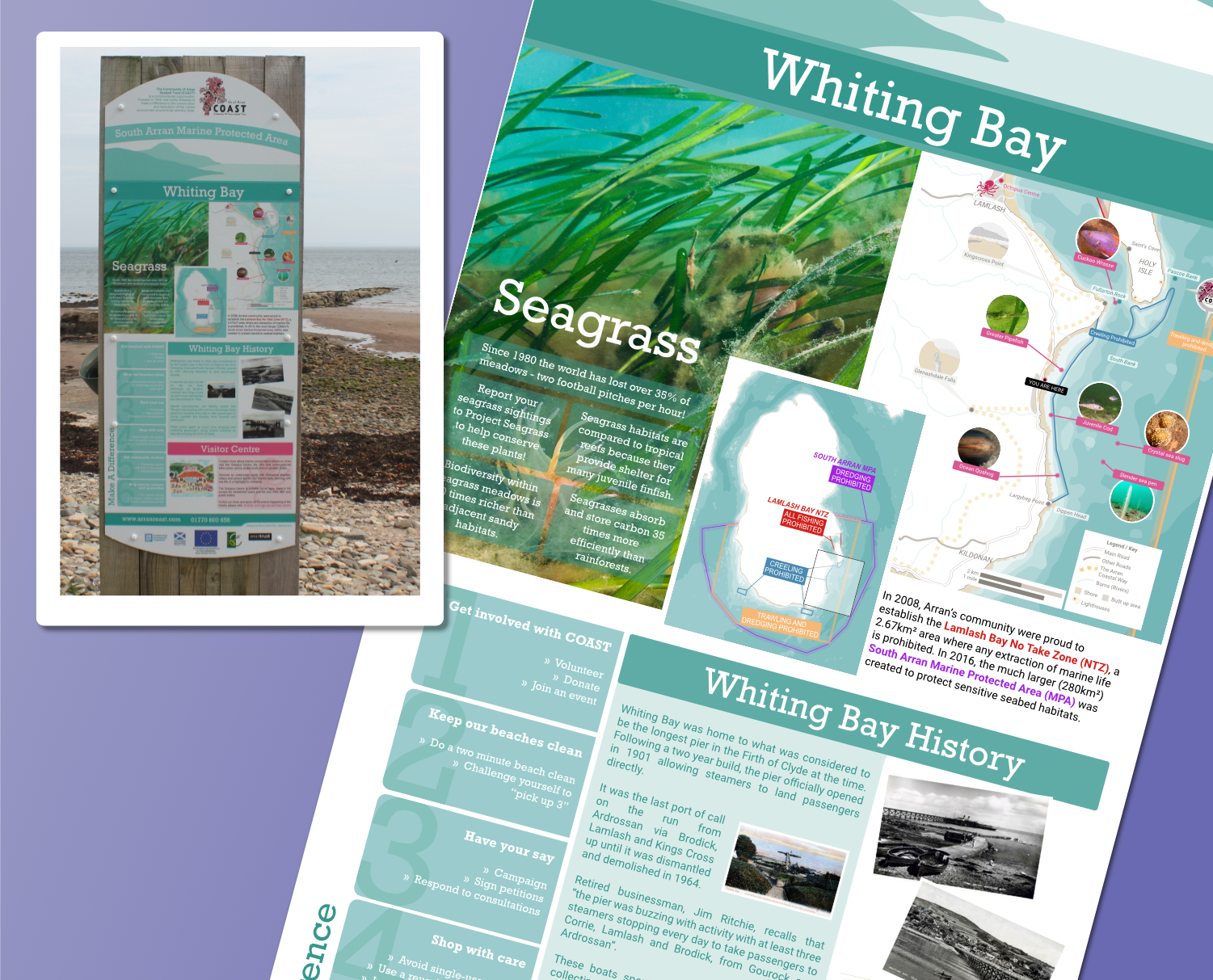 ---
---
Other Projects